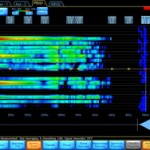 Kom tijdens Prolight + Sound 2012 naar de stand van Lake voor de presentatie van de nieuwste Lake software: versie 6! In deze nieuwe versie kan er onder andere gebruik worden gemaakt van Smaart versie 7.
De presentaties vinden van woensdag tot en met vrijdag plaats op de stand (Hal 8, E80) vanaf 11 uur 's ochtends:
11am – Introducing Lake Controller version 6 (English & German)
Presenting the latest incarnation of Lake Controller with long-awaited multi-platform RTA software integration support (Wed/Fri – Smaart 7, Thurs – Live-Capture). Aimed at live sound engineers and touring systems designers.
Win een IPAD 3
Als je één van de presentaties bijwoont op de stand van Lab.Gruppen/Lake maak je kans op het winnen van een Ipad 3! Vul dus het onderstaand formulier in en neem dit mee naar de presentaties. Tijdens de presentaties krijg je een 'wachtwoord'. Vul dit vervolgens weer in op het formulier en lever het in op de Lab.gruppen/Lake stand.
Het formulier:
www.hollandpa.nl/promo/lablake.pdf