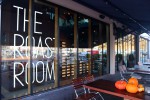 Music and Productions heeft onlangs een mooi project afgerond in The Roast Room in Amsterdam. De geluidsinstallatie bestaat uit twintig UB12si van EAW. Aanvult met vier SMS2.6T's voor buiten op het terras. Alle luidsprekers aan het plafond zijn tevens in een speciale kleur blauw gespoten om zo min mogelijk op te vallen. Het geheel wordt aangestuurd door een IPD2400 en twee E12:2 van Lab.gruppen. De UB12si van EAW is een fantastisch klinkende luidspreker voor z'n formaat. Mede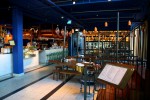 dankzij de dome tweeter komt er uit de UB12si een echt 'Hi-Fi' geluid. In The Roast Room zochten ze naar een compacte luidspreker die onopvallend is, maar toch een subliem geluid geeft. Music and Productions uit Amsterdam is er zeker in geslaagd om dit voor elkaar te krijgen!
Wij wensen The Roast Room veel succes en plezier met hun nieuwe geluidsinstallatie!
Voor meer informatie over The Roastroom klik hier.
Voor meer informatie over Music and Productions klik hier.